inTEAM Software Products
To help meet the needs and simplify school nutrition management, inTEAM has developed an integrated suite of software applications and mobile apps that connect "trade facing" back of the house and front of the house operations under our CNCentral platform with "consumer facing" mobile apps for students and parents under our Choosi platform.
The K-12 Data Exchange is a standardized data warehouse and analytics platform that provides menu planners access to a large product database and advanced operational reports.  As the first menu planning application to integrate with K-12 Data Exchange, users of CNCentral have access to a standardized product database containing over 185,000 products from hundreds of K-12 suppliers.‌
inTEAM's team of professional consultants and online training courses helps to ensure that districts have the appropriate level of training and support to take full advantage of our capabilities.
‌The "Next Generation" way to run your school nutrition program is here!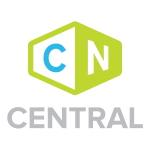 Menu Planning forms the core module of CNCentral and powers all other interoperable modules, including Production Records, Online Menus, Mobile Ordering, Point of Sale, and Purchasing & Inventory.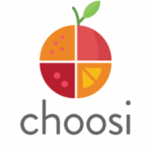 Choosi is inTEAM's mobile app and website that provides an avenue for districts to communicate with students and parents.  Choosi fully integrates with CNCentral, eliminating the need for any redundant data entry.
K-12 Data Exchange (K-12 DEX)
Always on the leading edge of innovation, inTEAM worked with an industry-led coalition that arose from the first Nourish to Flourish conference to improve data standardization throughout the K-12 school nutrition. The K-12 Data Standardization & Analytics Initiative applied the Global Data Synchronization Network ("GDSN") data standards to K-12, standardizing food product identification across schools nationwide by using each item's Global Trade Item Number ("GTIN").  Along with a standardized identifier, manufacturers can directly provide up-to-date nutritional and meal pattern credit information, and product images and descriptions for each product.
‌The integration of CNCentral into the K-12 Data Exchange enables a search of the GDSN product database during item setup to greatly simplify the menu planning process.  Menu planners can easily search for tens of thousands of items shared by hundreds of major suppliers into a centralized data warehouse called the K-12 Data Exchange.  Users can filter items by different criteria and then quickly import the required nutritional and meal pattern credit information individually for each product directly from manufacturers to correctly evaluate a menu for compliance.  This greatly simplifies the effort to build recipes and menus.