Utilizing software tools, inTEAM consultants provide a variety of services based completely on the needs of the customer. From menu planning, compliance, and maintenance tasks to training and professional support, inTEAM consultants have the proven experience, tools, and knowledge to help your operation succeed.
Analyzing Key Performance Indicators to make data-driven decisions is the key to program improvement.  inTEAM's consultants treat customers as partners to plan, implement, and measure the impact of technology-driven change.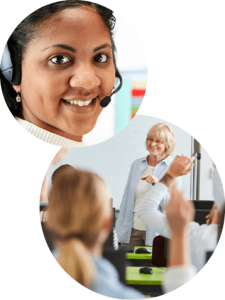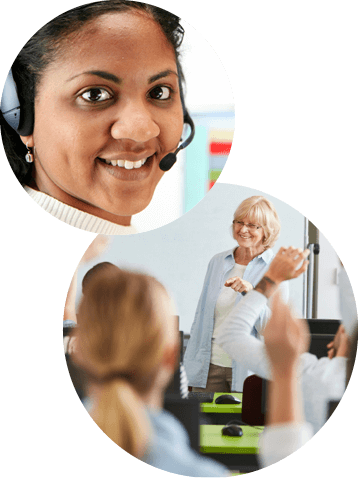 Consulting services are provided by experienced and knowledgeable professionals who use Key Performance Indicators to identify and target program interventions. Utilizing software tools and real-world knowledge, Consultants are able to work with clients in concert to bring measurable improvements to business operations.
Click here to learn more about how our professional services can help your business thrive.
inTEAM consultants work hand-in-hand with clients to implement the following software tools quickly and efficiently.
Menu Planning
Purchasing & Inventory
Mobile Ordering
eLearning
Through training, communication, and ongoing support, customers gain the confidence to make the most of their investment.
inTEAM offers a variety of support services to fit every need. With 24/7 access to Help Center articles in our Knowledge Base to one-on-one direct support, customers rest easy knowing they can count on us to be there when it matters.