inTEAM has a 50-year legacy of assisting K-12 school nutrition departments with operational expertise, training, and technology. In recent years we have continued to innovate by incorporating best practices into "menu centric" digital technologies to help operators perform everyday tasks.  As a leading innovator within the child nutrition segment, inTEAM's software solutions have transformed the way schools approach menu planning, making critical product data available in real time during the menu planning process.
inTEAM's next challenge is to address the missing link of supply chain data, where operators have struggled for years building and maintaining integrated supply chain technology. The K-12 Data Sharing & Analytics Initiative was launched five years ago at an industry-wide summit to address the technology challenge.  Led by inTEAM, the result has been the creation of the GDSN Connect Database, a single K-12 focused product database with essential data for over 185,000 unique products from hundreds of K-12 food and non-food brands. Using standardized data resource as a core, stakeholders can build, share, and analyze quality data within school districts and across peer defined districts statewide and nationally. The GDSN Connect Database supplements product data from GS1 with information from other "silo" databases such as USDA Food Data Central and Food Buying Guide to provide a comprehensive standardized product database for use throughout K-12.
inTEAM's founders literally wrote the book on managing Child Nutrition Programs, issuing the 1st edition in 1974.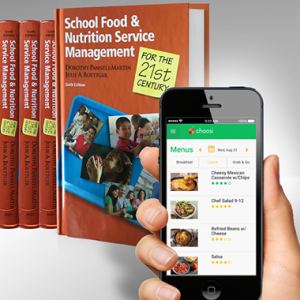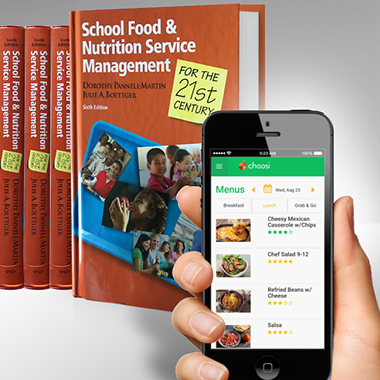 Join the team!  Go to our Careers page to learn more about opportunities with inTEAM.
Lawrence "Chip" Goodman
Chief Executive Officer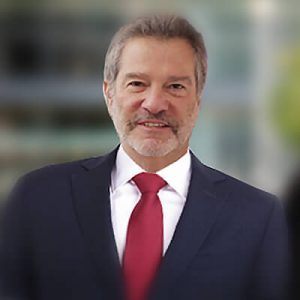 Lawrence "Chip" Goodman
Chief Executive Officer
Chip Goodman is the Chief Executive Officer of inTEAM Associates.   Since founding School Link Technologies over 30 years ago, Chip has developed and provided school nutrition software, including point of sale, meal payment systems and professional services to foodservice programs at both the state and local levels.  inTEAM Associates founded in 1994 and acquired was acquired by School-Link in 2004.  Since then, inTEAM best practices have been digitized into a comprehensive set of web based collaborative technology tools for state agencies and local school districts now known as CNCentral.com.  Spun off as a stand-alone company in 2011, inTEAM now delivers statewide integrated solutions, collaborating with State Agencies to deploy compliant technology applications following the implementation of the Healthy Hunger Free Kids Act of 2010 (HHFKA).  The current suite of applications serves various stakeholder interests including State Agencies, School Districts and the Student/Parent community.
Jason Jolly
Chief Operating Officer of Choosi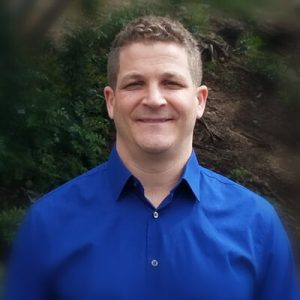 Jason Jolly
Chief Operating Officer of Choosi
Jason Jolly is the Chief Operating Officer for Choosi. Jason has over 15 years of experience bringing new products to market across multiple industries and organizations. He spent the first decade of his career leading product development and operations teams at Hewlett-Packard's Imaging & Printing Group. Jason then transitioned to more entrepreneurial roles in the areas of education, healthcare, and food & beverage. Jason earned his BS in Mechanical Engineering from Cal Poly-San Luis Obispo and his MBA from the UCLA Anderson School of Management focusing on entrepreneurship.
Geri Hughes
Vice President of Operations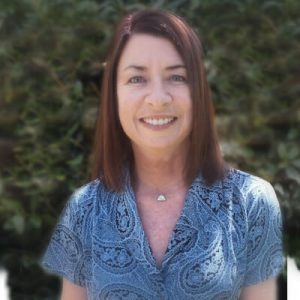 Geri Hughes
Vice President of Operations
Geri Hughes is Vice President of Operations for inTEAM, responsible for strategic initiatives. Geri's primary background was in Human Resources with expertise in the areas of mergers and acquisitions, compliance, infrastructure development, employee relations and performance management. Her operational experience at both Fortune 500 and small to medium companies, particularly start-ups and restarts, have provided her with comprehensive skills at both a strategic and tactical level. Geri earned a BS in Business Management at Arizona State University and an MA in Organizational Behavior at the University of Phoenix.
Julia Engle RD
Consultant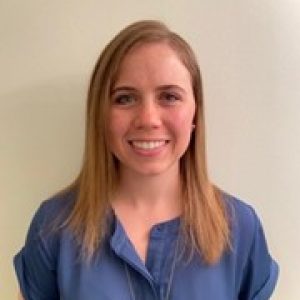 Julia Engle RD
Consultant
Julia is a Registered Dietitian with extensive experience in K-12 foodservice. She previously worked in a local school district managing school menus, food allergies, and grant funding. She has worked closely with cashiers, kitchen managers, and foodservice workers to assist with annual K-12 trainings and day to day operation needs.
Kelly Hubbard Maria, MS
Senior Consultant
Kelly Hubbard Maria, MS
Senior Consultant
Kelly Hubbard Maria received her Bachelor Degree in Dietetics and Master Degree in Business Management and Marketing from New Mexico State University. She was one of the original consultants on New Mexico's Administrative Review and Training grant in 2011-12. Kelly has extensive knowledge of the administrative review criteria set forth by the USDA, implementing tools and providing technical support and training both onsite and remotely throughout the grant period. Her background knowledge of school food service is based in both a consulting and managerial role, as she most recently acted as an administrative liaison for a school food service operation in Indiana. She has a passion for finding site specific solutions; empowering and educating shareholders at every level about the myriad benefits of optimizing a food service operation through the use of tools and expert support.
Ciera Johnson
Technical Support Lead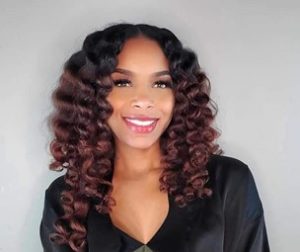 Ciera Johnson
Technical Support Lead
Ciera's primary responsibilities include producing and maintaining support articles, user guides, and training materials for our internal team and customers. Additionally, Ciera performs QA of new features of our software to ensure it exceeds our customers' expectations. Ciera has three years of technical experience, handling preventive maintenance, troubleshooting, and problem-solving tasks. Ciera received her Bachelor of Science degree in Food and Nutrition at Tennessee State University. She is also in the process of completing her AWS Cloud Practitioner certification in August.
Dianne Kennedy
Consultant
Dianne Kennedy
Consultant
Dianne Kennedy resides in New Jersey.  She received her Bachelor of Science degree in Dietetics from the University of Delaware and Master of Science in Health Care Management from College of Saint Elizabeth in Morristown, NJ. Dianne has over ten years of experience in child nutrition as well as experience in conducting Administrative Reviews and providing Technical Assistance about the National School Lunch Program federal regulations.  She has a passion for child nutrition ever since she started working for the Special Supplemental Nutrition Program for Women, Infant, and Children her junior year in undergrad.
Claudie Phillips
Senior Consultant
Claudie Phillips
Senior Consultant
A trailblazer in Education and the School Food Service Industry, Claudie received her Bachelor's Degree in Home Economics from Chicago State University and Master's Degree from National Louis University. She taught Home Economics in the Chicago Public Schools and later pursued a career in the School Food Service Industry.  Claudie later became Director of Food Service for the Chicago Public Schools. In 2009, Claudie was hired as Food Service Director of School District U-46 in Elgin, Illinois and retired in 2018.  Claudie continues to enjoy sharing the knowledge and experience that she has gained over the last forty years and finds it very rewarding when she sees food service employees proud of being employed in the food service industry.
Shannah Rudiger
Consultant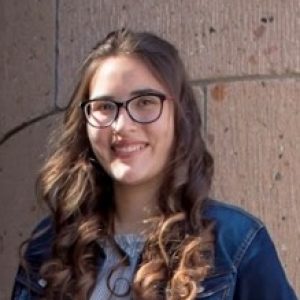 Shannah Rudiger
Consultant
Shannah provides support for Choosi and eLearning using the Zendesk platform. She works on GTIN look ups, adding items to the generic data base, vender imports, putting in recipes into CN Central and much more. One of her biggest projects was inputting the USDA recipes into CN Central. Shannah is also a full-time college student.
Toni Vega Aiken
eLearning Manager
Toni Vega Aiken
eLearning Manager
Toni Vega Aiken is a Program Manager and Instructional Designer with 10+ years of experience dedicated to creating engaging eLearning continuing professional education offerings. After spending six years working for the School Nutrition Association (SNA) as the Senior Program Manager of Professional Development, Toni understands the field of school nutrition and its challenges.  Toni believes that continuing education and training can be fun and rewarding. "Connecting school nutrition professionals with the training they need should be a priority for continuous improvement and ensuring best practices are followed." Toni is also a Digital Event Strategist (DES), certified in planning, producing, measuring, and executing digital events.