Founded in 1994, by two of the most respected professionals in school foodservice, Dot Pannell-Martin and Gertrude Applebaum, inTEAM's founders literally wrote the book on managing Child Nutrition Programs. We continue to revolutionize School Food Service with people, products and experience blending superior technical and regulatory knowledge to deliver quality services that will ensure compliance and improve operating efficiency.
Currently partnering with several state agencies, and performing hundreds of engagements at the district level, our customers are delighted at our ability to understand their needs and to execute on their requirements.  We have deep in-house expertise and operational experience at federal, state, and local levels to work jointly with our customers to maintain program compliance as regulations are updated.
Since being acquired by Chip Goodman in 2004, inTEAM has adapted and developed a comprehensive set of technology tools to leverage and re-purpose basic menu planning data to drive many other mission critical applications. This integrated suite of software applications and mobile apps connect "trade facing" back of the house and front of the house operations under our CN Central and eLearning platforms and "consumer facing" mobile apps for students and parents under our Choosi platform.
inTEAM provides the technology for the Data Sharing & Analytics Initiative for K-12 Schools.  Using GDSN, we have integrated industry standard supply chain technology with existing K-12 food service processes to streamline record keeping, improve tracking and accountability, and measure success.
Notice
: WP_Scripts::localize was called
incorrectly
. The
$l10n
parameter must be an array. To pass arbitrary data to scripts, use the
wp_add_inline_script()
function instead. Please see
Debugging in WordPress
for more information. (This message was added in version 5.7.0.) in
/var/www/wp-includes/functions.php
on line
5663
Lawrence "Chip" Goodman
Chief Executive Officer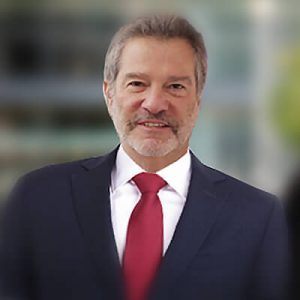 Lawrence "Chip" Goodman
Chief Executive Officer
Chip Goodman is the Chief Executive Officer of inTEAM Associates. Since founding School Link Technologies over 30 years ago, Chip has developed and provided school nutrition software, including point of sale, meal payment systems and professional services to foodservice programs at both the state and local levels. inTEAM Associates founded in 1994 and acquired was acquired by School-Link in 2004. Since then, inTEAM best practices have been digitized into a comprehensive set of web based collaborative technology tools for state agencies and local school districts now known as CNCentral.com. Spun off as a stand-alone company in 2011, inTEAM now delivers statewide integrated solutions, collaborating with State Agencies to deploy compliant technology applications following the implementation of the Healthy Hunger Free Kids Act of 2010 (HHFKA). The current suite of applications serves various stakeholder interests including State Agencies, School Districts and the Student/Parent community.
Jason Jolly
Chief Operating Officer of Choosi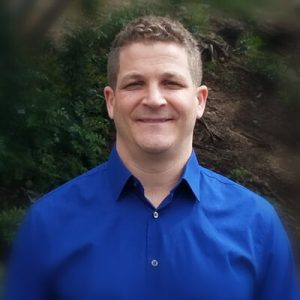 Jason Jolly
Chief Operating Officer of Choosi
Jason Jolly is the Chief Operating Officer for Choosi. Jason has over 15 years of experience bringing new products to market across multiple industries and organizations. He spent the first decade of his career leading product development and operations teams at Hewlett-Packard's Imaging & Printing Group. Jason then transitioned to more entrepreneurial roles in the areas of education, healthcare, and food & beverage. Jason earned his BS in Mechanical Engineering from Cal Poly-San Luis Obispo and his MBA from the UCLA Anderson School of Management focusing on entrepreneurship.
Michael Sawicky
Chief Technologist and BI Architect
Michael Sawicky
Chief Technologist and BI Architect
Michael Sawicky is inTEAM's Chief Technologist and Business Intelligence Architect. Michael has 29 years of experience delivering complex computing applications while serving across various disciplines, including software development, software design, systems architecture, requirements engineering, product logistics and quality assurance. Major companies where Michael has worked include Viking/FedEx and JDA Software, where he served as Software Architect, Software Development Manager, Project Director and Product Director. Michael is a Microsoft Certified Technology Specialist (MCTS) – SQL Server® 2008 Business Intelligence Development & Maintenance, as well as an ICCP Certified Computing Professional (CCP) in System Development and Business Information Systems.
Geri Hughes
Vice President of Operations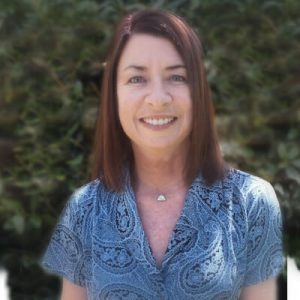 Geri Hughes
Vice President of Operations
Geri Hughes is Vice President of Operations for inTEAM, responsible for strategic initiatives. Geri's primary background was in Human Resources with expertise in the areas of mergers and acquisitions, compliance, infrastructure development, employee relations and performance management. Her operational experience at both Fortune 500 and small to medium companies, particularly start-ups and restarts, have provided her with comprehensive skills at both a strategic and tactical level. Geri earned a BS in Business Management at Arizona State University and an MA in Organizational Behavior at the University of Phoenix.
Kimberly Coleman, MPA, RD
Director of K-12 Solutions
Kimberly Coleman, MPA, RD
Director of K-12 Solutions
Kimberly Coleman is a Registered Dietitian and inTEAM's Director of K-12 Solutions. Kimberly's primary responsibilities include analyzing the school nutrition market and procurement procedures as it relates to customer needs, developing sales and marketing strategies and creating and implementing proposals to State Agencies. Her previous experience ranges from Nutrition Specialist at Citrus County Schools in Florida to Dietetic Educator for the Kentucky Department of Education. Kimberly earned her BS in Dietetics from Eastern Kentucky University and her Master's in Public Administration from Murray State University.
Rachel Beach
Consultant
Rachel Beach
Consultant
Rachel Beach is an inTEAM Consultant. Her primary responsibilities include managing inTEAM's eLearning courses that are hosted in Blackboard, and developing custom eLearning courses for State Agencies and School Districts. Rachel previously worked for the Kentucky Department of Education, assisting with Administrative Reviews in school years 13-14 and 14-15. Rachel also has experience in the role of Food Service Director at a small independent district in Kentucky. Rachel completed her Bachelors of Science in Human Nutrition at the University of Kentucky.
Jennifer Frank
Consultant
Jennifer Frank
Consultant
Jennifer has worked in the nutrition industry for over 8 years, including five years working in Federal Nutrition programs. She has extensive experience working with school food service directors in National School Lunch and Breakfast Program operations and compliance. Additionally, Jennifer has helped train food service staff, from cashiers to directors on software and technology solutions for program accountability and financial solvency. She has specialized knowledge of accommodation requirements for students with special dietary needs and has helped districts develop and implement action plans to foster inviting, safe places for children with dietary restrictions. Her passion for nutrition and interest in regulatory compliance has led her to pursue a career where she can train and educate others in best practices for enhancing operations and efficiencies. Jennifer has a bachelor's degree in Human Nutrition from Arizona State University.
Kelly Hubbard Maria, MS
Consultant
Kelly Hubbard Maria, MS
Consultant
Kelly Hubbard Maria received her Bachelor Degree in Dietetics and Master Degree in Business Management and Marketing from New Mexico State University. She was one of the original consultants on New Mexico's Administrative Review and Training grant in 2011-12. Kelly has extensive knowledge of the administrative review criteria set forth by the USDA, implementing tools and providing technical support and training both onsite and remotely throughout the grant period. Her background knowledge of school food service is based in both a consulting and managerial role, as she most recently acted as an administrative liaison for a school food service operation in Indiana. She has a passion for finding site specific solutions; empowering and educating shareholders at every level about the myriad benefits of optimizing a food service operation through the use of tools and expert support.
Allison Scobbie, MS, RD
Consultant
Allison Scobbie, MS, RD
Consultant
Allison provides technical assistance and consulting services to multiple states and district. Allison has a wide breadth of knowledge of the National School Lunch and Breakfast programs, menu planning technical assistance, healthy menu creation, and product crediting. She has completed multiple Bring Your Own Menu training seminars; training Food Service Directors and Menu Planners on designing and completing USDA compliant menus. Allison received her Bachelors of Science in Nutrition and Dietetics from Northern Illinois University and her Masters of Science at Eastern Kentucky University. Allison is a member of the Academy of Nutrition and Dietetics.