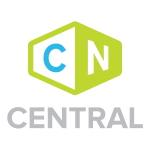 CNCentral
Our flagship feature, CNCentral Menu Planning, was the first software platform certified by USDA for compliance with the HHKFA meal pattern (USDA Certified Tools) and provides a streamlined user experience for planning compliant menus.
An all-in-one software solution, CNCentral Menu Planning forms the core module and powers all other interoperable modules, including: Production Records, Forecasting, Purchasing and Inventory, Online Menus, and Mobile Ordering. Interconnectivity within all of CNCentral's modules and customer facing products means eliminating redundancies. Additionally, menu plan and production record usage is automatically incorporated into inventory forecasts to better predict item availability to reduce shortages.  This approach minimizes potential connectivity issues and other risks associated with multiple software products from different vendors.
Users can continuously monitor daily and weekly compliance in real-time as they build their menus instead of spending time on manual data entry tasks most other software applications require.  The system allows users to analyze "complex menus" (e.g., food court style cafeterias and menus), accounting for multiple meal combinations to accurately assess meal pattern compliance that may be flagged during administrative reviews. ‌
To learn more, reach out to inTEAM, today!
CNCentral Menu Planning Features
Additional features included at no additional cost within the Menu Planning module include:
Item Database
Users populate their unique local item database to make it easy to build recipes and menus. Setup is fast and easy and can be accomplished with uploads of vendor bid lists that include GTINs, the identifying number for every item published to GDSN.
Recipe Module
Recipes include ingredients, nutrition, allergens, CN crediting information, instructions, images, HACCP, etc.  The Recipe and Menu Planning modules are connected, making adding recipes to a school's menu plan a breeze. ‌More than 500 recipes from USDA, National Dairy Council, and suppliers are pre-populated to provide new ideas to easily select, scale, and use.  Go to CNCentral Recipes to search and use our recipes, FREE.
Forecasting
Automatically generate a usage forecast of items used on menus as a guide for how much to order from each vendor.  This functionality is further enhanced by the Purchasing and Inventory module. The Magic Forecast uses an advanced algorithm to assess planned values with reported inventory and production records for spot-on ordering capabilities. See this powerful tool in action by contacting an inTEAM representative.
Production Records
Menu information flows directly from the Menu Planning module and pre-populates the corresponding production record data fields, connecting the menu planning and production record process into one simple procedure. Record time and temperature, labor hours, and notes quickly using a web browser or tablet. Cloud-based systems make data storage and retrieval an effortless task.
Daily Wrap-Up App
The Daily Wrap-Up app, a tablet-based mobile app to view recipe & production record information, allows users to easily enter required post-production quantities for automatic roll-up across the district.  The Daily Wrap-Up app allows managers to electronically sign their production records and record labor hours to calculate meals per labor hour (MPLH) and other daily metrics for their buildings.‌
Data Analytics
View key performance indicators (KPIs) on a dashboard, including total revenue by operating day, MPLH, and average daily participation trends based on eligibility and enrollment. All data is based on active menu plans, production records, and other data collected in various CNCentral modules.  This enables proactive monitoring to improve program compliance, financial stability, and business productivity.