Dear School Food Service Colleagues:
Thank you for your tireless efforts to provide healthy meals to kids during these uncertain times. Here at inTEAM, we pledge to do all that we can to provide you with resources and support as you adapt your operations to a takeout "Grab & Go" model.  We're currently making our CNCentral and Choosi solutions available to you for FREE as a turnkey cloud-based solution encompassing menu planning, production, accountability, online ordering, and training:
First suite of applications integrated with the Nourish to Flourish Data Sharing & Analytics Data Exchange platform and gaining access to a product database with over 40,000 K-12 products
Standardized Menu Planning tools with pre-populated meal pattern credit and nutrient information for each item makes building recipes and menus a breeze
Pre-built grab & go recipes and menu plans vetted with years of experience gives you new ideas for innovative meals
Product data embedded with USDA Food Buying Guide "as served" vs. "as purchased" portions makes it easy to forecast orders from menu plans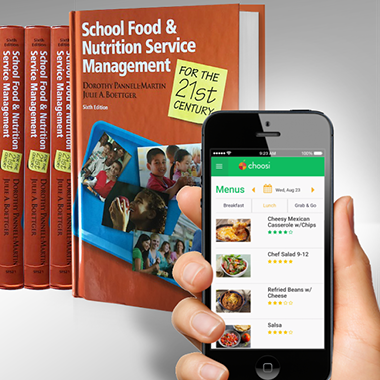 inTEAM's founders literally wrote the book on managing Child Nutrition Programs, issuing the 1st edition in 1974.
Fast forward to today and inTEAM has adapted our founder's guiding principles into the digital age:
Menu Planning Drives Everything
Standards and Training are Essential
Key Performance Indicators (KPIs) Drive decisions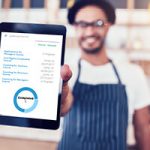 inTEAM's catalog of courses meet 100% of the USDA Professional Standards requirements for annual training needs of Directors, Managers and Cashiers:
USDA Compliant Reporting

Custom Learning Paths for Corrective Action

Transcripts, Learner Certificates and More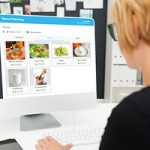 CN Central is a comprehensive set of technology tools to leverage and re-purpose basic menu planning data to drive other applications:
Menu Planning & Production Records

Just-in-Time Purchasing/Inventory Management

Meal Counting/POS

Mobile Pre-Ordering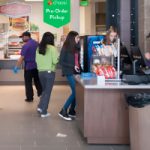 Choosi allows students to pre-order and customize their meals for pick-up in the cafeteria or anywhere on campus:
Drive Student Participation & Increase Revenue

Easily import your schools existing menu directly into the app

Reduce Food Waste with Pre-Ordered Meals

The Nourish to Flourish (N2F) Data Sharing & Analytics Initiative integrates industry standard supply chain technology with existing K-12 food service applications and processes:
Streamline Record Keeping & Improve Accountability

Maximize Data Analytics Capabilities Using Key Performance Indicators (KPIs)

             

Maintain HHFKA Required Audit Trail Reports (Claims, Production Records, POS Transactions)