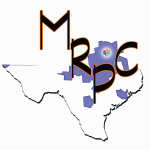 MRPC GDSN Connect News and Information
What is GDSN Connect?
Welcome!  This page is dedicated to MRPC members to keep informed about the adoption of this exciting new benefit.  It will be updated with information and resources to ensure you have everything you need to utilize GDSN Connect.  Read the press release announcing this new member benefit and the reasons we are adopting GDSN Connect.  Region 10 MRPC Adopts GDSN Solution.
GDSN Connect provides a resource to our members to access standardized item data that can be exported into current software applications for use in managing programs.  This brief MRPC GDSN Connect Video video provides a good overview of your MPRC member benefit.
GDSN Data for Procurement
Bid Management
R10MPRC is now requiring awarded vendors to publish their product information using GDSN.  The inclusion of each product's Global Trade Identification Number (GTIN) will allow R10MRPC and its cooperative members access to up-to-date product information from GDSN Connect and the Nourish to Flourish database.  This approach will save hundreds of hours of bid prep time while greatly expanding competition for branded foods.  View MPRC Vendor Bid Requirement
Back of the House Software
This draft language can be utilized by districts in formal procurements for back of the house software (menu planning, inventory, ordering, etc.) to ensure that the software they adopt supports the import and export of GDSN Connect data files.  Download Software Template 
Get started!
This one hour webinar provides an overview of the system and a demonstration of its features.  MRPC Supply Chain Tools Webinar.  Ready to get started? Contact Customer Support or e-mail us at support@e-inteam.com and we will respond promptly.
Resources & Guides
Quick access to training webinars, user guides and helpful  articles related to each topic can be found here.  Our goal is to do everything possible to make your implementation and use of GDSN Connect easy.  Please reach out with any questions at Customer Support or by e-mail at support@e-inteam.com and we will respond promptly.
Help Center - Knowledge Base
Preparing for Administrative Reviews
Managing Bid Specifications