July 13, 2015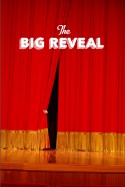 inTEAM announces the introduction of CN Central and KidsChoose Rewards. Both new technologies extend inTEAM's core products and services to now include innovative solutions that directly address the challenges of implementing the Healthy Hunger Foods Kids Act (HHFKA).
Many districts are struggling to come up with cost effective menu plans with food that kids will eat. Fortunately, the internet has been a driving force, helping to facilitate efficiencies for the new sharing economy. CN Central focuses on maintaining a best practices library of menu planning tools and menu plans that can now be shared. inTEAM will curate a searchable national library of menu plans, recipe calculators, and other document artifacts, creating a one stop shop for menu planners. Qualified school districts can sign up for a free subscription to access the library. A "dollar a day" subscription per school enables full access to additional electronic editing and adoption tools. Maintaining participation, especially among full price students has also been difficult for many districts. The KidsChoose mobile app professionally markets school nutrition programs by creating new home to school services. This includes published menus, nutrient and allergen information, a grab and go meal ordering program, and a customer loyalty program. KidsChoose is provided at no cost to schools. KidsChoose functions connect seamlessly with inTEAM menu compliance tools and also accepts electronic data from Heartland Payment Systems (HPS) and other compatible systems.
CN Central will be phased in starting in August, 2015. KidsChoose will roll into pilot schools in Q4. Interested schools are encouraged to sign up in advance. Read More »
About inTEAM
inTEAM has a decades long history of providing solutions for child nutrition programs, developing and implementing a full suite of tools on line tools within CN Central for use in menu planning and compliance with the new meal pattern. Our extensive experience with software and consulting has now expanded, with connections to KidsChoose, a mobile app driving important nutrition and menu information and more from the cafeteria to home.
We have a long history partnering with states and districts implementing best practices. Our core belief is that neither consulting nor just technology alone is not enough. The thoughtful use of technology with just the right human touch has been proven to work.
Our partnership with operational experts in the field, coupled with our expert consultants with prior field experience, has resulted in the comprehensive development and implementation of best practices, backed by digital tools. Learn more at http://www.e-inteam.com/BI/.